HSV-2 is most commonly transmission by unprotected anal or vaginal intercourse
It can also be transmitted from the mother to the baby during pregnancy and delivery
HSV- 1 is most commonly transmitted by oral or genital sex
Up to 70% of all genital HSV-2 infections are transmitted when people are not having any symptoms or lesions. This is called "asymptomatic shedding."
Primary Infection
Flu-like symptoms including fever, headache and sore muscles
Swollen lymph nodes
Inflammation in the nervous system (aseptic meningitis) in up to one quarter of cases
Pain while urinating
Genital pain
Presence of genital ulcers
Symptoms resolve after approximately 15 to 23 days
Recurrent Infection
Slightly less severe than initial infection
A slight tingling, itching, or burning may be a sign that an active outbreak is coming
These can be triggered by stressors (such as illness, surgery, emotional stress), the menstrual cycle, sexual intercourse, surgery, and some medications
Infection from oral sex can cause sores inside the mouth or on the lips of both men and women
Symptoms typically appear within two to twenty days of infection
Symptoms resolve after approximately 9 to 11 days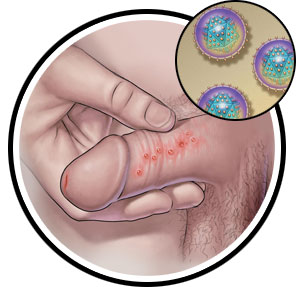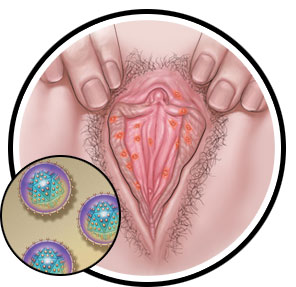 Use condoms during sexual intercourse
Avoid sexual intercourse if your partner is having a prodrome (early symptoms)
Avoid sexual intercourse if you or your partner is having active genital or oral lesions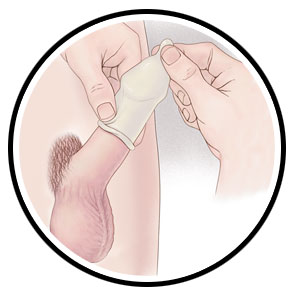 Herpes is tested by swabbing an active lesion
A blood test can also detect HSV-1 or
HSV-2 infections
Sexual partners from the 60 days prior to prodrome onset should be informed if you had an outbreak of Herpes; they can consider blood tests to see if they carry Herpes as well.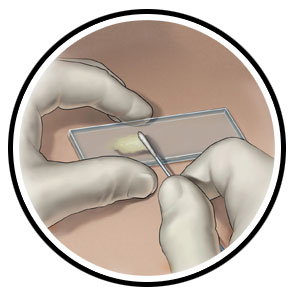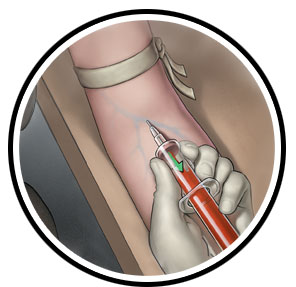 There is no known cure for Herpes
Antiviral medication is effective to decrease the duration and severity of the outbreaks
To be most effective these treatments must be started immediately after the prodrome symptoms appear
By themselves HSV-1 and HSV-2 are generally not considered a serious health risk.
Infected pregnant women can pass the virus to infants during birth, causing lesions and possibly life-threatening infections of the central nervous system of the baby.
In very small number of cases HSV can cause meningitis or encephalitis (inflammation of the brain).
Herpes infection of the eye can cause scarring of the cornea and even blindness.
Herpes increases the risk of transmission of HIV, the virus that causes AIDS. People with HIV can have particularly severe outbreaks of HSV, which can be a sign they have progressed to have AIDS.